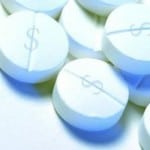 If you are looking at an HSA for yourself or for your business, it is important to understand all of the HSA rules. With all the tax benefits of these plans, it is important to get it right.
Also if you are also looking at an HRA, please see my post on HRA's vs HSA's and Pro's and Con's of a high deductible health plan.
What is an HSA – A health savings account (HSA) is a tax-exempt trust or custodial account that you set up with a qualified HSA trustee to pay or reimburse certain medical expenses you incur. You must be an eligible individual to qualify for an HSA
Why would you want an HSA?
Tax Savings
Premium Savings
Better control over your healthcare costs.
HSA Rules for 2012
Qualifying for an HSA
You must be covered under a high deductible health plan (HDHP), described later, on the first day of the month.
You have no other health coverage except what is permitted under Other health coverage , later.
You are not enrolled in Medicare.
You cannot be claimed as a dependent on someone else's 2011 tax return.
Under the last-month rule, you are considered to be an eligible individual for the entire year if you are an eligible individual on the first day of the last month of your tax year (December 1 for most taxpayers).
Must be covered under a HSA qualified health plan. A HSA Qualified plan as minimum deductibles of $1200 per single or $2400 per family. The annual max out of pocket is $5950 single and $11,900 family.
HSA Contribution Rules
Any eligible individual can contribute to an HSA. For an employee's HSA, the employee, the employee's employer, or both may contribute to the employee's HSA in the same year. For an HSA established by a self-employed (or unemployed) individual, the individual can contribute. Family members or any other person may also make contributions on behalf of an eligible individual.
For 2012, if you have self-only HDHP coverage, you can contribute up to $3,100. If you have family HDHP coverage you can contribute up to $6,250
if you are an eligible individual who is age 55 or older at the end of your tax year, your contribution limit is increased by $1,000. For example, if you have self-only coverage, you can contribute up to $4,100 (the contribution limit for self-only coverage ($3,100) plus the additional contribution of $1,000
HSA Distribution Rules
Rules for what the HSA money can be used for.
If you are no longer an eligible individual, you can still receive tax-free distributions to pay or reimburse your qualified medical expenses.
For HSA purposes, expenses incurred before you establish your HSA are not qualified medical expenses. State law determines when an HSA is established. An HSA that is funded by amounts rolled over from an Archer MSA or another HSA is established on the date the prior account was established.
Qualifed Medical Expenses to be distributed for are those incurred by one of the following. You and your spouse, all dependents you claim on your tax return
Long-term care insurance.
Health care continuation coverage (such as coverage under COBRA).
Health care coverage while receiving unemployment compensation under federal or state law.
Medicare and other health care coverage if you were 65 or older (other than premiums for a Medicare supplemental policy, such as Medigap).
Any Medical Expense listed in Publication 502
HSA Rules for Employer Participation
If you want your employees to be able to have an HSA, they must have an HDHP. You can provide no additional coverage other than those exceptions listed previously under Other health coverage .
You can make contributions to your employees' HSAs. You deduct the contributions on the "Employee benefit programs" line of your business income tax return for the year in which you make the contributions. If the contribution is allocated to the prior year, you still deduct it in the year in which you made the contribution. If you are filing Form 1040, Schedule C, this is Part II, line 14.
Comparable Contributions
If you decide to make contributions, you must make comparable contributions to all comparable participating employees' HSAs. Your contributions are comparable if they are either:
The same amount, or
The same percentage of the annual deductible limit under the HDHP covering the employees.
Comparable Participating Employee Rules
Comparable participating employees:
Are covered by your HDHP and are eligible to establish an HSA,
Have the same category of coverage (either self-only or family coverage), and
Have the same category of employment (part-time, full-time, or former employees).
For purposes of making contributions to HSAs of non-highly compensated employees, highly compensated employees shall not be treated as comparable participating employees
Please note that most of the information was taken directly from IRS Publication 969. Please review the full document before making any plan changes.
If you need more information on the HSA rules for 2012, please read through IRS Publication 969and Publication 502.
If you are looking for an HSA Quote for your business please contact me.