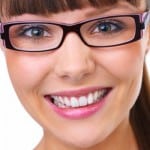 A full benefit program isn't complete without the addition of a sold vision insurance program. My favorite is VSP Insurance, Vision Services Plan. Adding vision coverage to your employee benefits coverage or to your family insurance is great way to ensure you get your annual vision exams and can get your vision supplies at affordable prices.
VSP Insurance
Since I have been in the employee benefits arena, I've worked with VSP Insurance and they haven't let me down yet. They have very affordable prices, excellent service and solid vision network.
Common VSP Insurance Benefits
Depending on whether you are enrolling in a group vision plan with VSP or an individual plan, you can modify your plan to fit exactly what you are looking for. Typically what I see are $20 copays for an exam, and up to $130 allowance for your frames. Most plans will allow one exam per year and lenses and frames every two years.
VSP Insurance Prices
Prices will vary between plans but you can expect to pay in the neighborhood of $10 per single individual or employee. These prices can go up or down though depending on the benefits.
VSP Vision Insurance Providers
The VSP provider list can be found here – VSP Provider Network
Using an in-network provider can save you a considerable amount of money so it's always best to stay in-network when possible.
Additional VSP Insurance Resources
VSP – Group Plans – Small Business and Large Business
If you have questions on how to get your business a vision plan please contact me here for VSP Insurance quote.