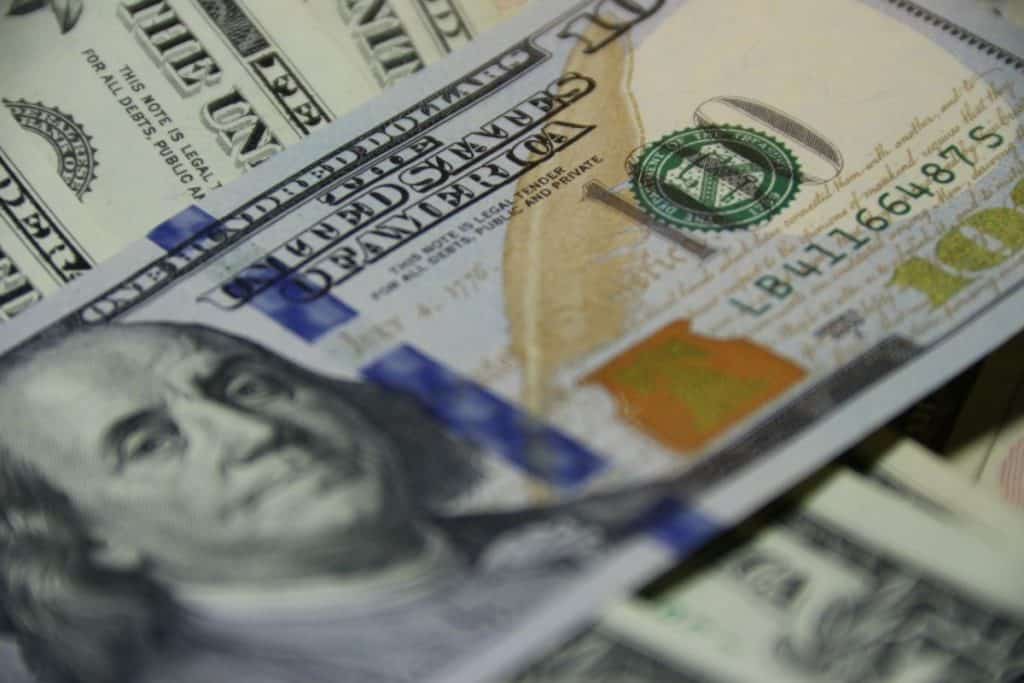 Health insurance broker pay information is difficult to find online. I've debated whether or not to put all this out there, but decided it will be good information for consumers to see as well as for new agents before jumping into this career field. I will go over group and individual health plans sold in NJ. In later posts, I'll cover other employee benefits and Medicare plans.
How are health insurance brokers paid? Brokers in NJ are paid either by a percentage of premium, or a fixed amount per month. This is referred to as per member per month(PMPM). The average is 5% of total premium for group health insurance, approximately $20 per member per month for individual coverage, but can be as low as $50 per year or $0 in some cases.
My goal is to give some insight into the compensation structure for brokers and what you should be aware of when getting advice from a commissioned broker. The right compensation amount that is fair is really difficult to determine since the value of your broker will depend their experience and what they bring to the table.
Pay for Group Health Insurance Brokers
I've been a group health insurance broker for over 12 years in NJ. I'll share my experiences up until now.
Insurance Company to OfficeI
For the small and midsize markets in NJ, the insurance office your broker works for will get paid about 5% of your premium. If your broker is a sole proprietor they will get all of that, but if they work for a larger office, there will be a commission split. The office will be paying for administrative staff and other overhead so the split usually falls in around 60% to the office and 40% to your actual broker. Again, it's different everywhere, but this is a pretty common split.
Example For A Small Business Plan
To illustrate what this means for your actual broker, lets go over how this will break down.
Lets say you have a small group plan with a monthly premium of $5,000 per month, $60,000 per year.
| | |
| --- | --- |
| Monthly Premium | $5,000 |
| Full Commission to Insurance Agency @ 5% | $250 |
| Office Commission (split of 60% Office /40% Broker) | $150 |
| Broker Commission | $100 |
For this example, your broker will take get paid out around $100 per month. The commission is to compensate them to make sure your plan is running smoothly and proactively making things easier for you as a business owner.
What is a broker doing for their pay or should they be doing?
Some people will look at the numbers above and be angry that it's too much. Others will think its not enough. It all depends on your perspective and what you expect your broker to do for you. I'm going to list of some of the things we do in our office. The list is not exhaustive of course, but just a general idea of what we are doing to earn our commission.
Quotes – at least annual or anytime there is a big disruption in the plan or marketplace. Price reductions by another carrier or something in your demographics that would deem we should do this. This is probably the easiest thing we do, but some brokers act as if they have moved mountains to provide a quote.
Claims – this is arguably the hardest and most time consuming thing we deal with. In my opinion, your broker should be actively trying to help you with any ongoing claims that haven't come out right or obviously need more intervention. It can mean filing appeals, calling the insurance company and often your doctors office directly. Some claims can take months to iron out and over ten phone calls to different providers.
Member Maintenance – we help manage the members of your plan. Adding people, terminating people, changing addresses etc..
COBRA and NJ Continuation – depending on how active your plan is, your broker should be helping with this process and guiding you along at the least. In some cases, it makes sense to outsource this to another vendor because COBRA administration can be very tedious and the penalties are large.
Open Enrollment Meetings – annually or whenever asked. It's not uncommon for our office to meet with new employees anytime they are hired in addition to the annual open enrollment for all employees
Questions – There are always things that come up when it comes time to navigating health laws, maximizing your tax strategies and so on. An experienced agent can be invaluable with their ability to answer questions on the spot or do the research required to get you what you need. This is one the harder skills to find in a broker.
Proactive planning – Your broker should be looking to the future to help your bottom line and employee retention. The benefits you offer can have a direct correlation to employee happiness and the cost to you can drastically affect your operations. A good broker will be well versed in different strategies that will help your business succeed.
Questions from Employees – I added in addition to the other questions bullet, because a good broker will not only work with you the business owner, but also your employees. We've always made ourselves available to employees, their spouses and children. Health insurance can be confusing so a trusted adviser can squash alot of the anxiety for everyone by helping in this area. It also take the burden off of the employer to field questions about how things are covered and the affects down line.
Those are the big points in my opinion that a good broker should be doing for their 5% per month. Some will do much less and some more, but hopefully it gives some insight into what you should expect.
Per Member Per Month Commissions
The points above will also hold for companies with insurance carriers that pay on a per member per month basis.
Using the same example as above, lets assume that $5,000 per month premium is to cover two families and two employees.
| | |
| --- | --- |
| Monthly Premium | $5,000 |
| Full Commission to Insurance Agency@$20 PMPM | $80 |
| Office Commission (split of 60% Office /40% Broker) | $48 |
| Broker Commission | $32 |
Conflicts of Interest
As you can see, the commission difference between the two are drastically different and all for the same work.
I share this so you can see what motivations will lie with your broker and motivations. I like to hope everyone is recommending the best product to their clients, but its something to be aware of.
Some of the strategies we recommend like using an HRA, or even a low cost HSA qualified plan can double the amount of work we do, but also cut the commission by half. Keep this in mind if your broker doesn't have a great feeling about these strategies. It may be time for a second opinion.
In the future, I hope the small group market moves to a fee based setup and brokers are paid a fee for their advice. This is already taking off in the financial planning space and in my opinion, removes almost all of the conflicts of interest for those involved.
Individual Health Insurance Broker Commissoin
Unfortunately, the Affordable Care Act slashed commissions for brokers across the country. It's unfortunate because many brokers had no choice but to stop offering these products or greatly reduced the services surrounding the offering.
In NJ, the last I checked the commissions were the following:
| | | |
| --- | --- | --- |
| | Company 1 | Company 2 |
| Open Enrollment | $17.50 PMPM | $50 Annually |
| Special Enrollment | $0 | $0 |
The strategies involved with individual health insurance can be just as complex as the group market in my opinion. As CFP, I can get involved in tax planning to get larger credits, maneuvering in and around Medicare, working with dependents turning 26, and so on. There are a lot of nuances involved with these plans that can get you if you don't plan your strategy out right.
Good Advice is hard to find
As I mentioned, many of the brokers got out of the market because they couldn't turn a profit offering individual health insurance. As a broker, you are now dealing with many hundreds of clients instead of maybe one hundred group clients if you are good.
If you are lucky enough to have 400 individual health clients, your annual income would be about $33,000 annually. That is after your office takes its cut.
400 clients means 400 open enrollment meetings every year squeezed in between November 1 and December 15. That's 8 meetings a day if you don't take days off. My point is, its hard to get good help.
That is the one of the main reasons I maintain this blog. I get many calls about help with individual health, but unfortunately I don't have the time to help everyone. My goal is to spend an hour writing a blog post that might help hundreds of people instead of helping one person per hour with a one on one consultation. In the future I may offer a service for a fee, but not just yet. I make a tiny bit of money with the ads on my site and its enough to cover the upkeep of hosting fees.
What to do with this information
Now that I've shared some information about how much or little your broker gets paid, I hope you keep it in mind when choosing your advisor.
The broker gets paid the same amount whether they are great or terrible, so do your due diligence and choose someone that has a lot to offer. They have a lot of experience, hold a top credential life CFP, CHFC, CLU, or just be really great at making everything a smooth process. Just don't settle.
Some clients want to go direct with the insurance company to save money. You can go direct, but the premiums are exactly the same. The insurance company will have a team that helps but I can almost guarantee the level of service will not be the same as dealing with a local broker.
Related Questions
Do insurance agents make a lot of money? It depends. According to many studies, the average is around $60,000. Their is a very high turnover so that would be an experience agent.
What is the difference between an agent and a broker? An agent works directly for an insurance company and a broker represents many companies to present to you, the client. In theory, a brokers interest is more aligned with the consumer.
Do insurance brokers charge a fee? Typically not, but I think over time they will and should. This would be in place of the current commission structure.