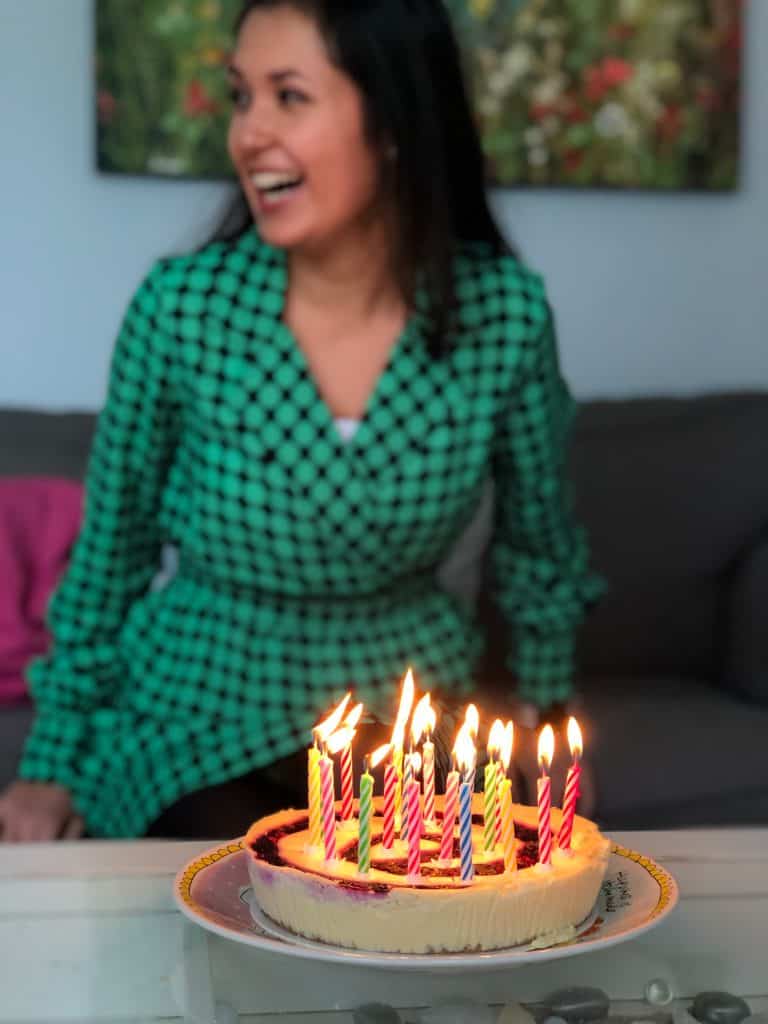 The Affordable Care Act has created many options for young adults to get health coverage, but it has also created a lot of confusions about what to do when you hit certain age milestones. One of the most common questions I get in our office is some variation of this from the 26 year old or their parents:
I'm turning 26, what are my options for the special enrollment period? Depending on the health plan you are enrolled in, your health coverage will be terminated on the date you turn 26, the end of the month you turn 26, or the end of the calendar year that you turn 26. In New Jersey your options will be, NJ Continuation, COBRA, Dependent to 31 coverage, individual health insurance either on or off the exchange.
Don't Panic – Step by Step Process
The good news is that this process doesn't need to be as complicated as many make it. The key is to get an early jump on on the planning, and at least being aware of whats coming ahead and gathering up the information.
Step 1: Call your health insurance broker or HR Rep and remind them of your upcoming birth date. I recommend calling at least two months ahead for a smooth process, but don't fret if its last minute. More time means less stress.
Step 2: Ask these questions:
Will my plan terminate on my birth date, at the end of the month, or the end of the calendar year? Small group and individual plans in NJ will usually be that day or the end of the month. The mid size and large group plans will typically be the end of the calendar year.
Is our plan subject to NJ Continuation or COBRA? This matters as it dictates your timelines on when you need to get paperwork in and your first payment. This doesn't mean you are going this route, you are still just collecting info.
Can you give me the cost of COBRA and/or NJ Continuation? When you terminate from the plan, they are required to send you the paperwork outlining everything, but ideally you get this information ahead of time so you can make an informed decision.
What will my cost be for Dependent to 31 coverage? Small group plans price each person at their age, but mid size and large group plans will discount your rate. More to follow on this later on in the article.
Ask for a plan summary and any information you can get on the current insurance so you are up to date. For me the key info is the network(is it local or nationwide), the copays for doctors, deductible for hospital, prescription copays and the maximum out of pocket.
Step 3: Get Individual Health Quotes
It seems like a lot so far, but I promise its not as bad as it looks. Now I want you to go online and get an individual health quote to see what the price will be for an individual health plan. Depending on your income and current situation, you may be eligible for an advanced premium tax credit. (Same coverage, but may be cheaper)
My favorite tool for this is Health Sherpa.
Go to that site and put your information in. I suggest getting a quote for the Horizon BCBS Advantage Silver and the Omnia Bronze H.S.A. The Advantage Silver plan because it's probably the closest thing you will find to a group plan benefits and the Omnia Bronze H.S.A.
The 2019 price for those two plans are:
26 year old Advantage Silver EPO – $351.84 /month
26 year old Omnia Bronze H.S.A -$285.25/month
Remember, use the Health Sherpa tool to see what your price is based on your income.
I'm going to spend the rest of the article covering how I compare everything. Cost will be the biggest driver of everything, but sometimes other things come into play.
Evaluating Your Options – NJ Continuation
NJ Continuation works a lot like COBRA in many respects, but the big difference are the notification deadlines and how soon you have to pay. This option is for health plans offered in the small group market (20 or less employees)
When you terminate from the plan, the employer who runs the plan has to offer you this coverage. Unfortunately, this doesn't happen timely so you will want to call ahead and get what you need.
If you decide to enroll, you will have 30 days to elect the coverage and will owe the premium to your parents employer. They are responsible for paying your premium on your behalf, so your checks will likely go directly to them. If you like the coverage, and their are no better options, you can keep it for up to 18 months.
Cost: Whatever the premium is for a 26 year old on the plan you were covered by plus 2%.
Network and coverage: Exactly the same as what you had before.
Evaluating Your Options – COBRA
COBRA is a term most people are familiar with. All you need to know is that it's a law to protect you from having a large break in coverage. It gives you the right to continue your coverage. Unlike NJ Continuation, you can continue the same exact plan for up to 36 months under COBRA due to loss of dependency status.
You will have 60 days to elect coverage from the later of when you receive the paperwork, or you terminate from the plan. From the election date, (the date you send everything back), you have another 45 days to make your first premium payment.
Cost: Whatever the premium is for a single employee on the plan you were covered on plus 2%. Every open enrollment, the prices and plans will change.
Network and coverage: Exactly the same as what you had before. Also, the option to change just like any other active employee during open enrollment periods.
Evaluating Your Options – Dependent to 31 Coverage (Chapter 375)
Dependent to 31 coverage introduced to allow dependents to remain covered by their parents health plan when they aged off at age 19 or 23, which was the old law. The new law is obviously 26, but Chapter 375 is still an option for New Jersey based plans.
If you want the absolute best coverage and price, this is most likely going to be your best option.
With Chapter 375 plans, you remain tethered to your parents. What that means is you have the exact same plan as your parents at all times. If they change plans, you are also changing. You are not included on their plan though, so you will have your own ID card and you will get your own bill sent to your home of record. Your payments will go right to the health carrier.
With Dependent to 31, to remain eligible you must be:
Under Age 31
Unmarried
Have no dependents of your own
A NJ Resident or a full time student at an accredited public or private institution
Not provided coverage in another health plan
Cost: with Horizon BCBS, you only pay 60.8% of the premium for a single employee. Remember with COBRA, you pay the whole premium plus 2%.
Network and Coverage: Same as your parents.
Evaluating Your Options – Individual Coverage on and off the exchange
If you are very price sensitive, this is probably going to be your best choice. However, as far as the benefits go, they will be worse plans than any of the other options. The individual plans will share the same names as the group plans like Horizon Omnia Silver, but the benefits are not the same.
With the individual plans, you will not have the option for nationwide coverage, so if that is important to you, you will need to consider your other options and if they have it available.
My suggestion is to you use Health Sherpa for pricing and purchasing.
Cost: Depends on your plan selection and tax credit if applicable
Network and coverage: Depends on what you select.
Evaluating Your Options – Networks
Understanding the networks in NJ can be one of the more confusing things, so I will do my best here. The key takeaway is that they can be vastly different and that is a big driver of the price.
In Order of Best to Worst (Just my personal Opinion and I'm only considering two companies)
Horizon Direct Access – these have access to the BlueCard, and also out of network benefits
Horizon other plans with BlueCard: I didn't name the plans because they can vary. If your plan has BlueCard attached though, your options are nationwide in network access.
Amerihealth POS with National Access – Amerihealth has a great local network and they also have a version of the BlueCard. In my opinion its not as good, but only because its not as seamless as BCBS when traveling. In certain areas, the network density seems a little low. Don't let this detract from their offerings, it is still fantastic.
Horizon Advantage Plans or other non Omnia Plans – this is what I call their "normal" network. All of NJ, the Philadelphia region, parts of DE and NYC.
Amerihealth Regional Preferred – I think this is equivalent to Horizon's "normal" network. Very strong in NJ and Philadelphia region. Probably stronger in PA actually since Amerihealth is owned by Independence BCBS.
Horizon BCBS Omnia – This is the same exact network as the Advantage series plans, but the big difference is they use a Tiered structure. You will have different benefits depending on what Tiers your provider falls under. Again, its the same providers but your payments will differ.
Amerihealth Local Value Plans – these have alot of different names, but they fall under the Local Value Network. The Local Value network is somewhere around 79% of the providers that the Regional Preferred network has. Also, the last time I checked, you can only use NJ providers with this network. The only exception might be a hospital or two in Philadelphia. Double check their network online before purchasing.
Wrapping up – What would I do?
I put alot of information here in the hopes that you can get what you need to make your decision. In my experience in dealing with hundreds of these cases, it usually comes down to price and/or coverage.
My personal choice would be Dependent to 31 if my parents had a good plan and if I was on a budget, in inexpensive plan on the exchange.