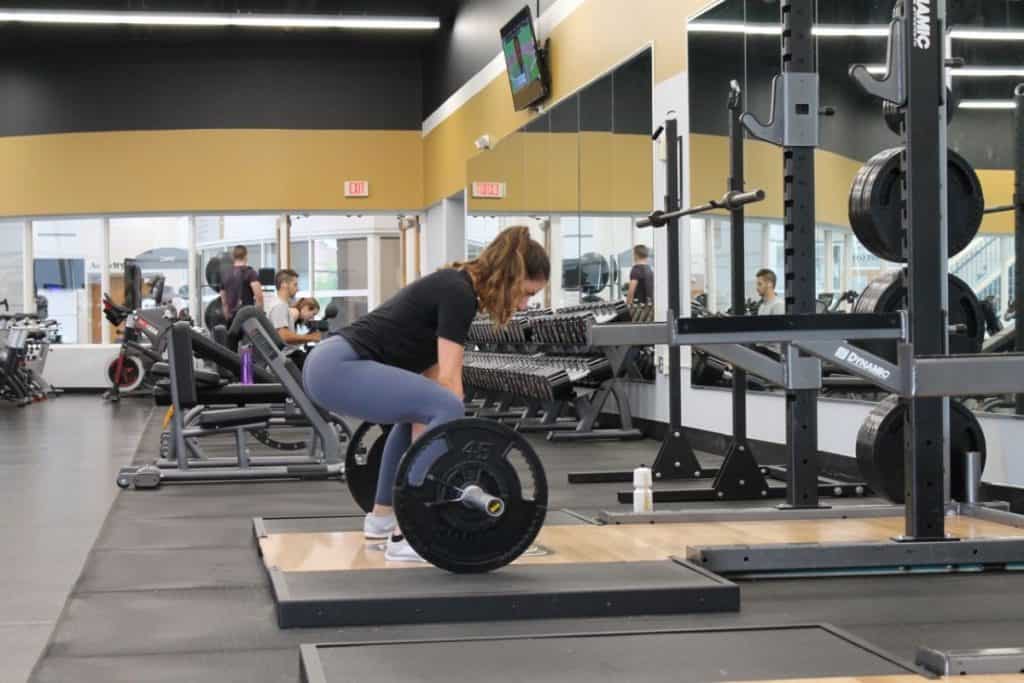 Getting your gym membership paid for by your health insurance company is becoming easier every year. In NJ, we have several insurance carriers that will reimburse you for membership fees and some for taking a certain amount of steps with your watch and cell phone.
What health insurance pays for gym memberships?
Horizon BCBS – Bfit program will reimburse up to $20 per month for your gym memberships.
Amerihealth – $150 in fitness fees reimburesment
Aetna – $200 for you and $100 for your eligible spouse every 6 months
Oscar – $400 for policyholders and $200 for their eligible spouses
Cigna – Various dicsounts, but up to 40% in total fitness fees reimbursement
Aetna Medicare – Silver Sneakers free membership
For most of the programs, you will need to do at least 12 workouts a month. With membership fees climbing every year, this is a great way to save some money and also encourage you to stick with the program.
Horizon BCBS Bfit
Horizon offers their gym reimbursement through their Bfit program.
You will just need to verify your gym participates with the program and enroll through the Horizon portal here.
Amerihealth
Amerihealth's program is called Healthy Lifestyles.
They offer $150 annually in gym reimbursements as well as up to $150 each on weight management programs and smoking cessation.
See more information here: Amerihealth Healthy Lifestyles
Aetna
Aetna offers gym membership reimbursements for their group products as well as their Medicare Advantage Plans.
With their program, they split it up into 6 month periods, but married couples can get up to $600 annually!
If you are enrolled in one of their Medicare Advantage plans, you are automatically enrolled in the Silver Sneakers program. Silver Sneakers offers free gym memberships for the participating facilities. This is the best program I know of for any insurance company
Oscar
Oscar is pretty new to the scene in NJ, but they are offering a great benefit for the gym reimbursement. Up to $400 per year for the member and $200 for their eligible spouses.
Cigna
Cigna's benefit was a little harder to find than the others. They mention up to 40% in reimbursements, but it's not clear if that is an unlimited benefit or not
Other Notable Programs
The trend has really been pushing for the insurance companies to be involved in your overall health and its encouraging.
In addition to the gym reimbursements, keep your eye out for other discount programs offered by life insurance companies.
John Hancock will offer a free Fitbit or Apple Watch at $25. The only catch is you to have to complete activities every month to earn enough points to pay off the watch. I took them up on the challenge last year and they are true to their word. I got my Apple Watch and am using the points to pay it off. You can read more about their program on the Glenn Insurance website here.
You need to purchase a life insurance policy that is part of their Vitality program and they take it from there. The life insurance costs me less than $15/month and in return I got the insurance AND the watch. Not bad!
Related Questions
Does Medicare pay for gym membership? No, unfortunately not. However there are some Medicare Advantage and Medicare Supplement plans that offer gym reimbursements.
How do you qualify for Silver Sneakers? Silver Sneakers is offered through certain insurance companies that cover Medicare beneficiaries. If you have one of those plans, you have it at no additional cost. C