Most doctors would agree that regular dental checkups are important not only for your teeth but for your overall well being. Looking at NJ Dental Insurance plans is a good way to keep your costs down and make sure you can get the care you need it.
I will go over some of the things you should consider when going over the dental plan, some of the companies that sell dental insurance in New Jersey and some other tips to help you out.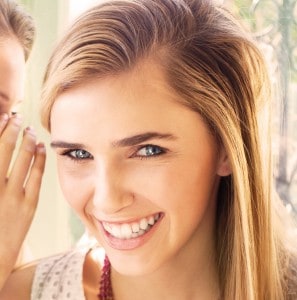 NJ Dental Insurance Plan Considerations
Dental Network – dental networks can be a bit tricky. A lot of times, the more established dentists will only accept the pricier dental plans. Make sure that your particular dentist is in the network or check if the plan has acceptable out of network benefits. If your dentist does not participate, you should probably skip the insurance altogether or consider switching dental providers.
Plan Design – most plans fit into two broad categories. They are either discount plans or full fledged dental plans. Discount dental plans will provide network discounts for all of your services. Preventive care may be covered 100% but that will be about it. An example of this would be the Horizon BCBS Dental Companion Plan or their PPO Access Plan. A full dental plan will usually cover preventive at 100%, basic at 80% and major at 50%. Decide what level of benefits you are comfortable with.
NJ Dental Insurance Pricing – If you are covered by a group plan, the discount dental options are usually around $10 per single employee and the full fledged dental plans are between $30 and $50 per month. Prices will vary with network, level of coverage etc… An example of what can make the price change can be found here in my article on the UCR and MAC dental options.
Individual vs group – Small business dental plans will provide many more options than the individual dental insurance options. The only individual plans I know of are the Horizon Individual Dental plan and Horizon Dental Centurion. Compare each of your options carefully to see what may be best for you. You may personally find that an individual dental plan will suit you perfectly. See my post here for more information on the .Horizon Individual Dental Insurance Plans
Dental Insurance Price vs Benefits – if you are blessed with good teeth and only get cleanings twice a year, maybe you should reconsider paying for  a plan that is $50 per month. Cleanings twice a year may cost a you a few hundred dollars with no insuranc, so keep that in mind before you spend $600 in premium. Carefully examine a typical year for yourself and compare the premium to the actual benefit you can receive.
Exclusions – before you purchase the plan make sure there are no exclusions for services that you plan on getting. Not all plans cover orthodontia and most if not all won't cover cosmetic dentistry.
Dental Waiting Periods: Most plans will have a wait period for major services. These can be a year or more. If you purchase a plan to get a crown covered, you are probably out of luck unless you had prior dental coverage. The carriers will impose this wait because they know people will only buy the plan to get the major service covered and then cancel it.
How to Get NJ Dental Insurance
You can see the list of companies that sell plans below, but I have a preferred plan and insurance company. For the longest time, we had very few options in NJ for dental plans, but Security Life of Denver recently added the Garden State to their list of approved states so we now have the option.
It's not a familiar name like Horizon BCBS or some of the others but it is really convenient to purchase and you can start a plan any day of the month. They also offer a discount plan, a full dental plan as well as vision plans through VSP and Eyemed. They have really done a good job of packaging everything together.
If you want to see more about that plan, you can check my post out and if you decide to enroll, please use my link for Security Life Dental and Vision.
Ready to move ahead with your Dental Insurance? Here are some companies that sell small business dental insurance or individual dental insurance.
Dental Insurance Companies
Who Should Not Buy a Dental Plan
I'm going to mention this only because this is my most common call and email.. If you were just told that you needed a root canal or crown or something expensive, every single plan will exclude these major services for at least the first six months. The reason being, is that they know people will buy the plan, get their crown paid for and then terminate.
Just like any other insurance, you need to buy it before you actually need it. No surprises here.
Also, if your dentist doesn't take any insurance or doesn't accept the insurance you are considering, I would hold off. There is usually some coverage for out of network services, but it makes the whole program not quite as good of a deal. In fact, you may end up spending more in this scenario after adding in the premiums. I would run the numbers and see what you are looking at.
Need more information on getting dental insurance for yourself or your New Jersey based business? Contact me here for information or a quote.
Read more about the NJ Dental Plans I sell and reviews.