My review of the Amerihealth NJ Individual health insurance plans offered in New Jersey both on and off the healthcare exchange.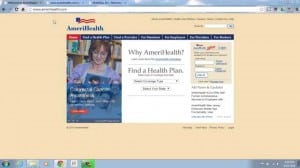 In this review I go over the three major reasons why I think Amerihealth NJ is a good choice for your individual health insurance.
Networks – they have one of the strongest networks of any of the health insurers in NJ and also provide access to many counties in Pennsylvania. They also give access to Nationwide coverage through their Multiplan partnership.
Plan Selection – they have 32 different plan offerings including HMO, EPO and POS plans. They also have a few HSA plan designs if you want to take advantage of low premiums and health savings account options.
Customer Service: Both as a broker and a consumer, I have found them to be very responsive and always getting things done when needed.
Read more About Individual Health Insurance Here