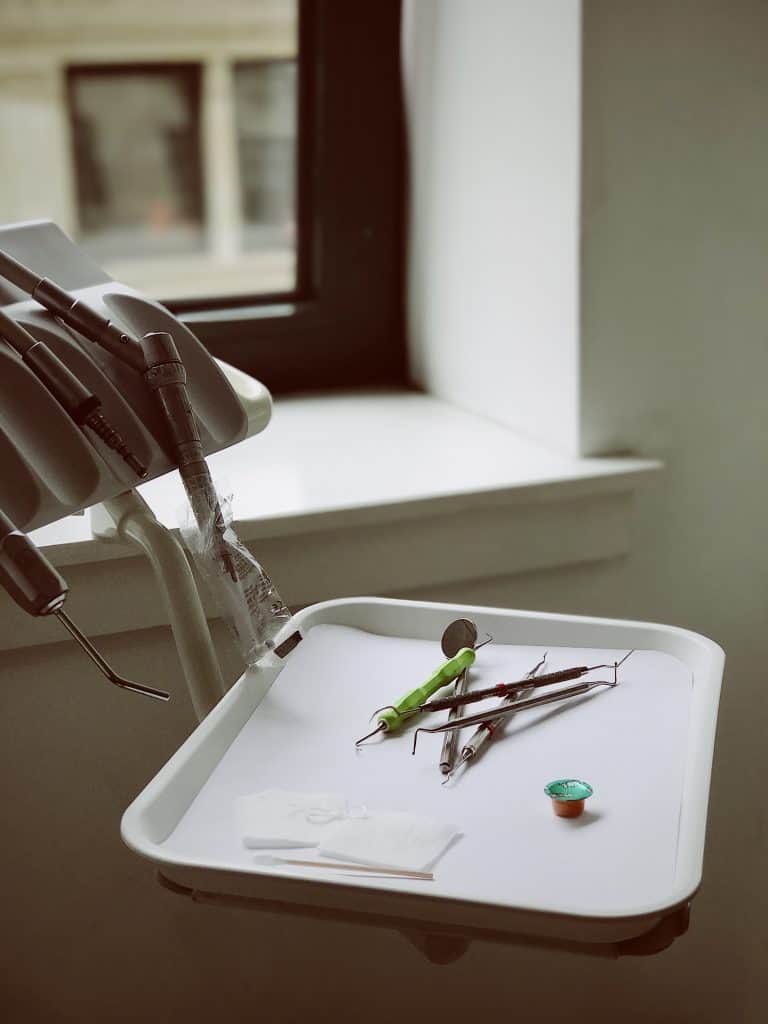 One of the most common calls I get are from families looking for dental insurance in New Jersey. There are a few carriers in NJ that offer benefits, but I think Horizon BCBS has the most comprehensive offerings right now. While they offer great options, it can be difficult for most people to figure out what they are buying and what the best choice is without wasting their hard earned money.
What affordable dental plans are offered by Horizon BCBS for individuals? For 2019, the plans are:
Horizon Young Grins
Horizon Family Grins
Horizon Family Grins Plus
Horizon Healthy Smiles
Horizon Health Smiles Plus
Horizon Centurion Dental
Horizon Individual Dental
By looking at the names, its not clear at all what plans may be best. In this blog post, I'll review the networks, cost and benefits for each option so you can make an informed decision.
If you want to want to skip right to the summary pdf of the plans, see the bottom of the post where I will have a link to Horizon's plan guide.
Horizon Dental Networks
I think the easiest place to start with the review is by going over the Horizon BCBS dental networks. Depending on which plan you buy, you will have access to different providers and also out of network benefits in some cases.
Horizon Dental PPO Network
Normally you expect the PPO network to be larger, but not in this case. The plans that use the PPO network are:
Young Grins
Family Grins
Healthy Smiles
Dental Centurion
Dentists within 25 miles of 08201: 368
I did a 25 mile radius search from my home zip code of 08201 to give you an idea of the size. Your areas will each be different of course, but one of the keys to not wasting money on dental insurance is to make sure your dentist is part of the network. This will keep your out of pocket costs to a minimum.
These plans also have in-network benefits only so if your provider doesn't participate, there are no benefits at all.
Horizon Traditional Network
The Traditional Network is Horizon's premium network for dental plans. Dental plans using this network will have far more in-network benefits, and also you will usually have out of network benefits.
The plans with the Traditional Network are:
Family Grins Plus
Healthy Smiles Plus
In-Network Dentists within 25 miles of 08201: 519. That's almost 41% more in-network dentists than the PPO.
Horizon Individual Dental
This is one of the older Horizon dental plans and has its own network.
In-network dentists within 25 miles of 08201: 93
How to look up your dentist to see if they are in-network
Its a pretty straightforward process.
First go to: https://doctorfinder.horizonblue.com/
In the drop down box for "What are you looking for?", you will select dentists.

Next you will select your plan in the "Choose a Plan to Start" box and then continue on with your zip code.


Plan Summaries for Horizon Dental Benefits in 2019
I'll provide short summaries of each of the plans here and will include Horizon's plan guide at the bottom of the blog post.
Plans with ACA Compliant Pediatric Dental
When the Affordable Care Act(ACA) was introduced, the law required that health plans include pediatric dental as one of the essential health benefits. Each carrier responded differently, and Horizon's answer was the Young Grins plan and later the the Family Grins and Family Grins Plus plans.
If you purchase individual health insurance through Horizon, you will automatically be enrolled in Young Grins, and will have the option to upgrade to one of the other options. The key thing is that even though everyone is enrolled, benefits and premiums are only for children age 19 on the Young Grins.
If you decide to upgrade, you can cover your whole family, including adults on the the Family Grins and Family Grins Plus.
Young Grins
The Young Grins plan covers preventive care at 100%, basic at 80% and major at 50% for covered services. There is no maximum benefit and they even cover cosmetic orthodontia up to $2,000.
On this plan, they will charge you for up to your three oldest dependents under age 19.
Family Grins
The Family Grins plan has identical benefits for your children under age 19, but also includes some basic benefits for adults.
Adults will get preventive benefits covered at 100%, but everything else will be a network discount. All that means is if your dentist is participating, you will have a lower fee than if you had no insurance.
Family Grins Plus
Of the plans that comply with the ACA, the Family Grins Plus plan is by far the best. If you remember from above, it has the larger Traditional network, it also has national in-network coverage and out of network benefits if needed.
The Plus plan looks a lot like an employer plan with preventive benefits covered at 100%, Basic at 80% and Major at 50%. There is an annual maximum of $1000 per adult(over age 19) so that is where this plan falls a little short in my opinion.
Summary of the ACA Compliant Plans
If you need to waive out of other pediatric dental benefits, these are the only ones that will count. The plans I mention below are not considered as credible waivers as far as the ACA is concerned. It doesn't mean they are better or worse, the benefits are just different. You will not be fined for not having dental, buy may find yourself paying for more than one plan in some cases.
Non Compliant Dental Plans
With that title, the benefits sound terrible, but these are actually better in some respects. In my opinion, these are better for adults over age 19.
Horizon Healthy Smiles
The Horizon Healthy Smiles plan uses the PPO network.
Horizon offers different levels of benefits for this plan so you have the option of:
100/80/50
80/50/50
100/80/50 without waiting period
80/50/50 without waiting period
The first number is preventive care(cleanings and x rays)
The second number is basic (fillings)
The third is major.
So for a 100/80/50 plan, you get 100% coverage for preventive, 80% for basic and 50% for major. You pay the smaller percentage. If you had a filling(basic), you would pay 20% after any applicable deductible.
Horizon Healthy Smiles Plus
The Healthy Smiles Plus plan is the best option for adults in my opinion. This plan uses the larger traditional network, has in-network benefits nationwide, and also has out of network benefits.
Just like the regular Healthy Smiles plan, Horizon offers multiple options.
100/80/50
80/80/50
The same as above without wait.
The Health Smiles Plus plan is only a few dollars more per month than the regular plan so I think this is a solid option.
Horizon Centurion Dental
This is the most basic plan Horizon offers and is also the least expensive.
It uses the PPO network and offers discounted services as long as you use an in-network dentist. Many people think that discount dental plans are the best value overall and I can argue this either way. The Centurion plan is a great way to save some money without overspending on premium.
Horizon Individual Dental
The Individual Dental plan has the smallest network of the bunch, but the benefits are pretty good considering the premium. If your dentist is in-network, its also a good value.
Preventive benefits will be covered 100% in year 1 as well as your basic benefits. Most of the major benefits will scale in with your your out of pocket decreasing over a three year period.
Benefit Comparison with Charts and Premiums
You can download the Horizon BCBS Dental Guide Here.
My Personal Choice
My opinion on dental insurance changes from time to time and my usual argument is that you are just dollar swapping with the insurance company. Meaning, you pay out $400-$500 in premium and they basically pay out the same in benefits. I still hold that opinion, but I believe there is more benefit beyond the numbers.
I see too many people neglecting their dental hygiene and therefore health by not having insurance. So even if you are dollar swapping, it seems people are more likely to make regular visits by having the insurance in place. Also, if you do end up needing some more substantial work done, it will be considerably cheaper by having the insurance.
I would choose the Family Grins Plus Plan for my family. One, because it meets the ACA guidelines and has good coverage for my kids and two because I want the extra benefits for myself and my wife.
Related Questions
What is Horizon Dental Option Plan? The Dental Option plan uses the traditional network, has nationwide benefits and also out of network benefits. Its offered in the small, midsize and large employer market.
What is Horizon Dental Choice? The HDC plan is a DMO. Basically an HMO for dental. You choose your primary dentist and they refer you out to specialists. This plan isn't offered to individuals. You will usually have very good benefits on these plans, but give up some freedom by needing to get your referrals.
Are dental plans worth it? I think so, especially if you can get it through work. The premiums will usually be lower and you can pay the premiums pre-tax. As an individual, there is a behavior element that I believe makes people see their dentists more frequently, and hopefully lead to better overall health.
Which health insurance offers dental? In NJ, all individual and small group plans must include pediatric dental as either a rider or directly included in health plan.